If you have ever wanted to try scuba diving but weren't quite ready for a full certification course then the Discover Scuba Diving lets you try to see if you will like it. Whilst not an actual scuba certification, you will learn how to use scuba equipment in a safe and secure environment and receive a good introduction to the undersea world.
The Discover Scuba Diving® sessions are accompanied by fully qualified Instructor.
There is no pre-requisite to start the Discover Scuba Diving®, with an age minimum of 10 year old.
The Discover Scuba Diving® includes a confined pool session and an open sea dive to a maximum depth of 10m for a minimum of 30min as an introduction to the open sea.
Meet our Experienced Instructor and Leader for your first SCUBA lifetime experience Meet our experienced Instructor and Leader for your first SCUBA diving experience –Self Contained Underwater Breathing Apparatus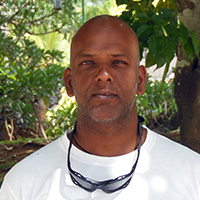 Vikash: OWSI-624861
Rajiv: DM299345 & DSD Leader Training
Discover Scuba Diving
Rs3800/dive
No previous experience required
Minimum age of 10 year old +
One confined pool session and one seadive
Add on to Discover Scuba Diving
Option 1: Exploration Dive at Rs 2500.
Option 2: 5 Exploration dive and 6th dive free, hence package dive (Rs 11,300).
What is next?
PADI Scuba Diver certification
PADI Open Water Certification